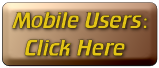 Fast Response Mobile
Emergency Service
24 hours a day
7 Days a week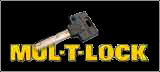 CONTACT FORM
To send a fast text message to our Mobile Dispatch Center, please enter your name and phone number below.
A trained Locksmith will return your call to advise you how quickly we can get to your location.
We respect your privacy and will not provide your name or phone number to anyone outside of our organization.
For an even faster response, call us at the phone number on this page. We are available to help you 24 hours a day, 7 days a week.
If you don't need an immediate response, just click the eMail button and we will reply within one business day.







FREE SERVICE CALL!
A $65 Value. Just mention our website when you place your order


Locks Rekeyed

High Security Locks

Locks Changed / Repairs